"RTSOFT" AT THE INTERNATIONAL FORUM "SEYMARTEC ENERGY. SUSTAINABLE DEVELOPMENT AND ENERGY EFFICIENCY IN MINING, METALLURGY, ENERGY AND OIL AND GAS INDUSTRY - 2022".
The RTSoft experts made a presentation at the conference. They highlighted the topic of complex reliability analysis of industrial facility based on digital modeling.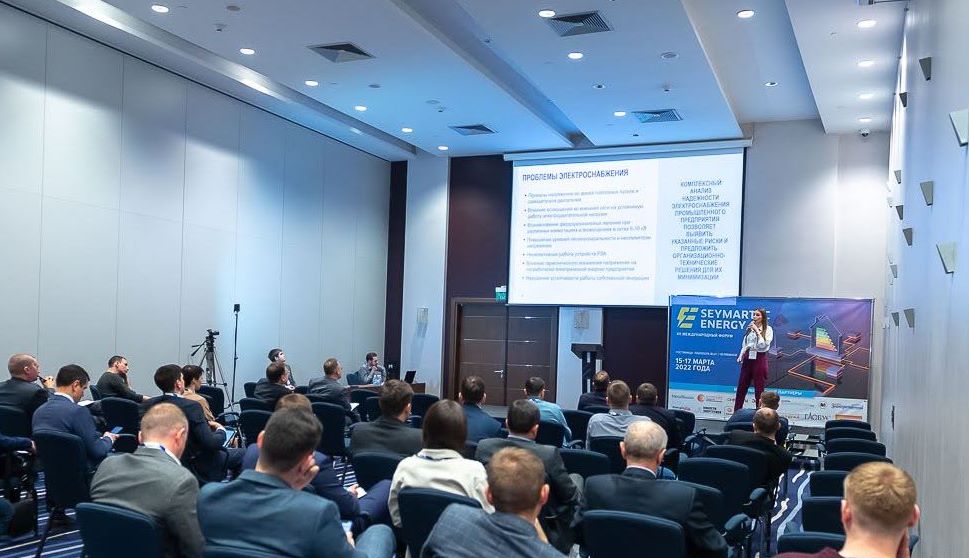 On March 15-17, the VII International Forum "Seymartec Energy. Sustainable development and energy efficiency in mining, metallurgy, energy and oil and gas industry – 2022" took place. The event brought together the heads of mining and metallurgical, oil and energy companies, as well as equipment manufacturers. The main goal of the Forum was to exchange cross-sectoral experience in maintaining companies' sustainable development through the implementation of energy-efficient strategies. A special slot on the Agenda was devoted to ESG.
The RTSoft – Smart Grid experts presented a paper "Comprehensive analysis of the reliability of industrial facility power supply based on digital modeling". This relevant topic is in-demand for industrial facilities intending to ensure the uninterrupted operation of power receiving devices and have a complete idea of the power supply system processes.
Digital modeling allows you to digitize disparate data, create a single digital twin of the enterprise's power supply system and consider the impact of all electrical receivers on each other and on the network in a complex. In particular, in the digital model of the enterprise, it becomes possible to take into account accurate models of nonlinear devices: frequency drives, UPS, and own generation based on renewable energy sources, to calculate complex electrical modes and form a list of recommendations to reduce the risks of equipment malfunction. In addition, digital models become the basis for solving the main tasks of power supply management, including intelligent control in real time.
The unique RTSoft experience in performing the projects of reliability analysis of industrial facility power supply received a positive feedback from the participants. The paper was awarded a Certificate of Honor "For the contribution to the VII International Seymartec Energy Forum technical program".