NEWS & EVENTS
RTSoft at the CIGRE-2016 Technical Exhibition in Paris
RTSoft continues to broaden international business relations, participating in the CIGRE-2016 Technical Exhibition in Paris, which took place from 22 to 26 of August.
RTSoft was featured as both a member and founder of the Study Committee D2 RNC CIGRE, presenting the latest research in Information and Telecommunication Systems automation, and as an expert in industrial automation, introducing two of its new IT solutions: advanced Microgrid control and optimization system AMIGO and PF.Protection.
Advanced Microgrid optimization system AMIGO applies coordinated control and energy management functions to Microgrids, system regulation and control services and local Volt\var optimization and control.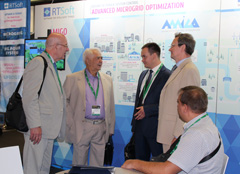 One of the key advantages of AMIGO is proactive management of distributed energy resources, network mode management options and load control. However, the system does not tie the customer to specific manufacturers: our extensive partnership network has helped us to create an ecosystem of software, hardware and security solutions manufacturers. We hope that this partnership will allow a unique exchange of experiences and competences and prove itself beneficial for all entities involved.
PF.Protection is RTSoft's answer to one of the major modern challenges related to digitalization of complex power facilities - reliability of relay protection. This unique System provides the highest level of automation of protection settings choice, modeling and automated fault analysis for power Grids.
The advantage of implementation of these solutions is a platform for digital design and prototype demonstration. It allows to assess the technological and economic benefits of the proposed solutions and ensure effective implementation.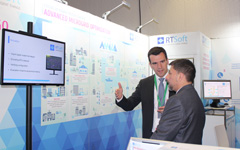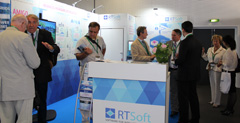 "We offer a single chain: an ecosystem of information modeling, design and implementation of a given product for a variety of smart energy market segments," - comments RTSoft Technical Director Alex Nebera.
Both of RTSoft's unique solutions have met significant international interest. Our products have an unrivaled level of operations automation and a variety of features that can be tailored to each individual customer. CIGRE-2016 proved that RTSoft solutions meet the highest international expectations of the power industry segment.
If you would like to know more about solutions offered by RTSoft, you are invited visit to our testing facility and showcase in Linz, Austria, or in Moscow, Russia.